With its distinctive style, Valchiria Automatic is the ideal machine for those who want to give their bar that touch of character and elegance.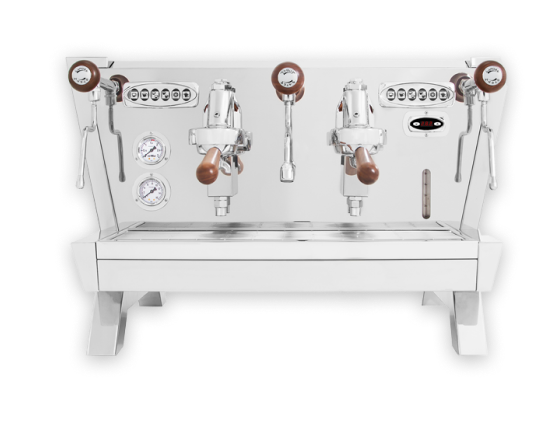 With its innovative design Valchiria Automatic goes beyond the classical and traditional style of professional machines. Completely in polished steel with rounded edges, Valchiria Automatic is available in the 2-, 3- and 4-group versions.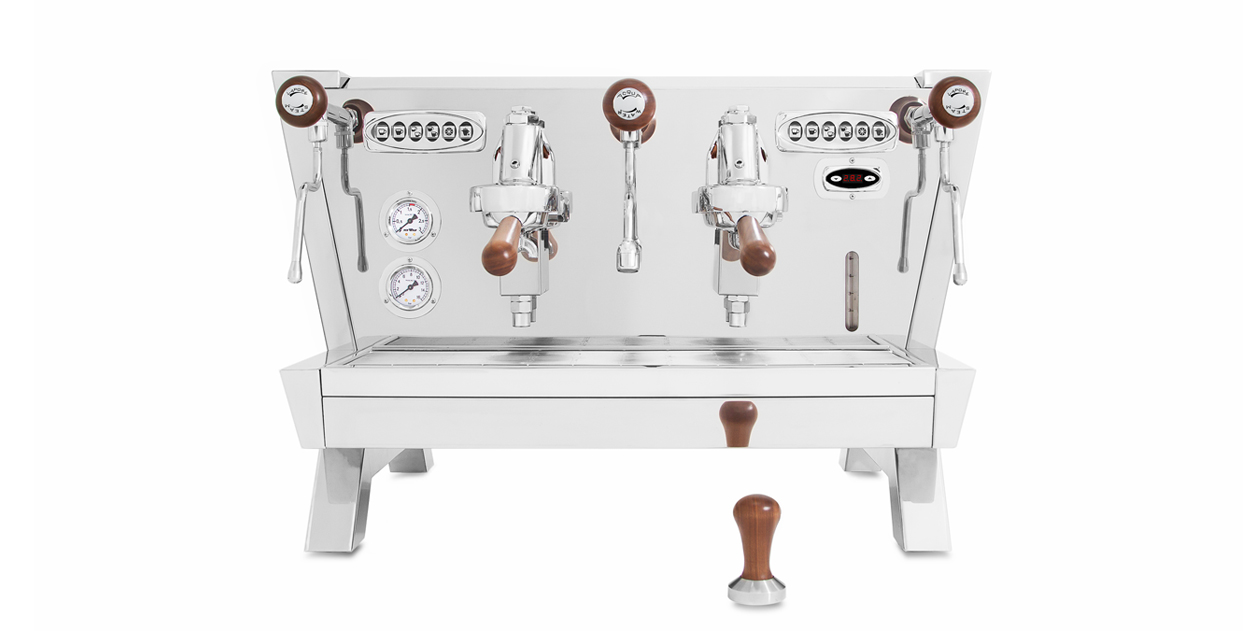 CHASSIS AND FRAME IN AISI STAINLESS-STEEL
Sturdiness is the word:  the stainless-steel chassis and frame, as well as the quality of the components inside, ensure greater reliability and performance in the long term
Rotary with professional motor
Water and steam wands with anti-scalding insulation Traditional steam cupwarmer or electric; knobs and accessories in four different colours; traditional portafilter or bottomless: customize your Valchiria Automatic by choosing from the different options.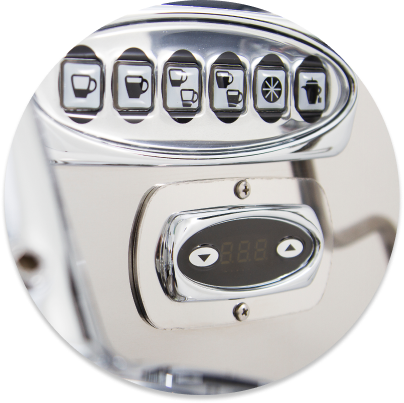 Automatic pre-brewing. 6-button touchpad for automatic dosage of a single and/or two cups, short and long, additional cleaning function for rinsing the brew group.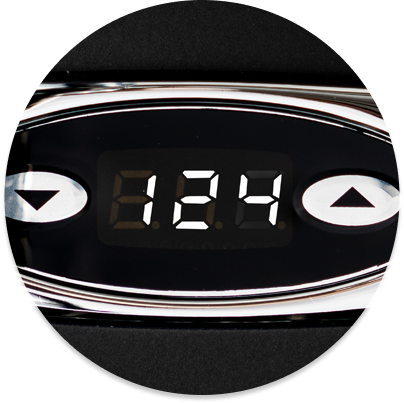 Boiler pressure is controlled by the PID electronic system which guarantees control and precision in the boiler temperature management with a tolerance of +/- 1°. The machine operator can always check the boiler temperature shown on the display.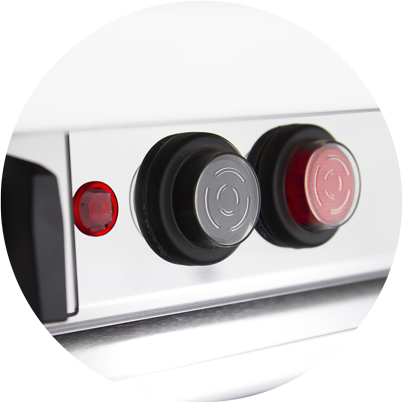 Even in the event of malfunction of the level regulator or the solenoid valve the machine will continue working, thanks to the manual water inlet.
Discover our coffee beans
For those who do not want to forego the most traditional and passionate of our coffee bean blends
Professional  Machines Range
Discover our full range of Izzo Professional Machines dedicated to HO.RE.CA.