Our products are high-quality blends selected among the world's best. Izzo Espresso is the result of the implementation of the best technologies and experience.
WHERE OUR COFFEE COMES FROM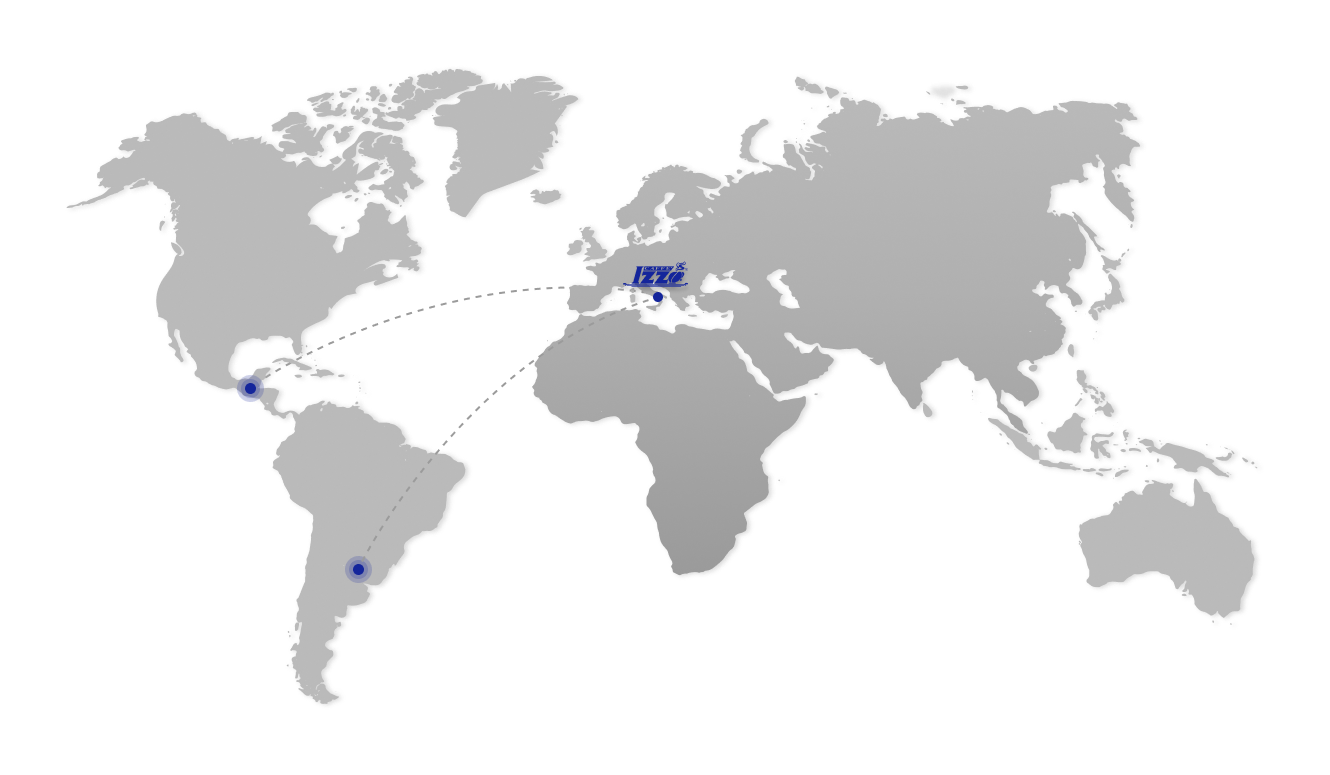 A unique and distinctive coffee
We start from a selection of top quality raw coffee beans from Central and Southern America, which undergo a slow roasting process, and end their journey reaching the typical body and distinctive chocolate flavour.
After this stage of production the packaging is in a controlled atmosphere in pressurized tins which perfectly preserve the aromas and the uniqueness of the Izzo flavor.
Our team of experts carefully select the raw coffee beans in its place of origin and it is then shipped to our factory for thorough certified analysis which ensure high quality standards
After analysis our coffee is tasted by our team of experts so that we are sure to have achieved the typical body and distinctive chocolate flavor.
The beans are roasted at 200-240° allowing the essential oils to make the coffee more aromatic and achieve the brown colour which in the cup becomes that unmistakable "cream" on the surface.
The iconic blends for true enthusiasts.
For those who do not want to forgo the more traditional and intense of our coffee bean blends.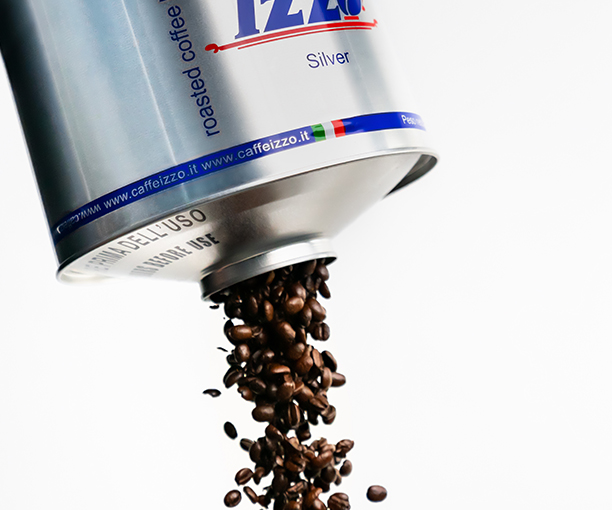 For lovers of typical Italian style coffee.
Our range of ground coffees dedicated to "Moka" and "Cuccuma" pot enthusiasts who want to savour the same coffee you get in our Izzo bars.
All the Izzo Espresso flavour at home or in the office.
Each pod or capsule is a single portion of coffee, selected from the world's best and wrapped in a single sachet.