Equipped with a professional lever group and electronic PID Alex Leva of the Family Espresso range represents excellence in the semi-professional machines also suitable for domestic use.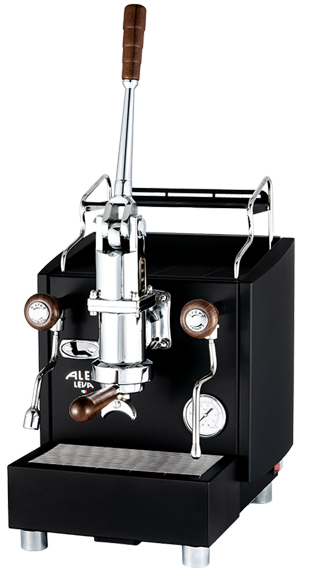 Thanks to the traditional professional lever group Alex Leva gives you an exceptional espresso, typical of the professional Pompei and Izzo machines, but with smaller overall dimensions.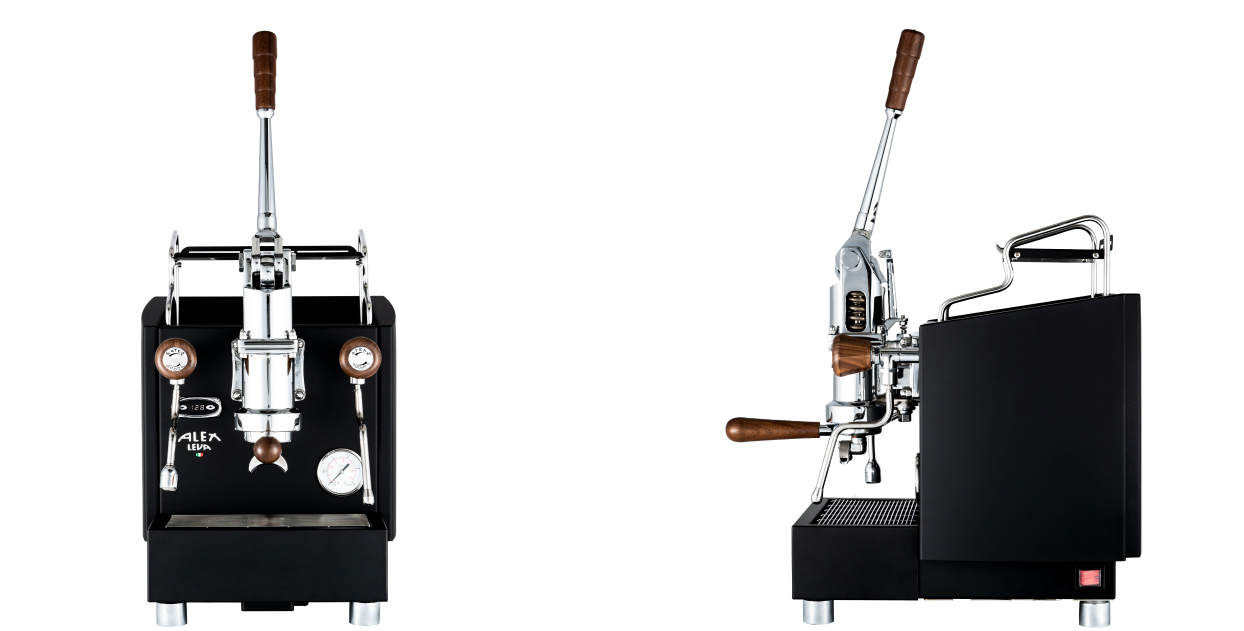 CHASSIS IN AISI 304 STAINLESS STEEL
Sturdiness is the word:  the chassis and casing in stainless steel,  as well as the quality of the components inside, ensure greater reliability and performance in the long term
Professional leverage from
diameter of 53 mm
Steam lance with
anti-sunburn insulation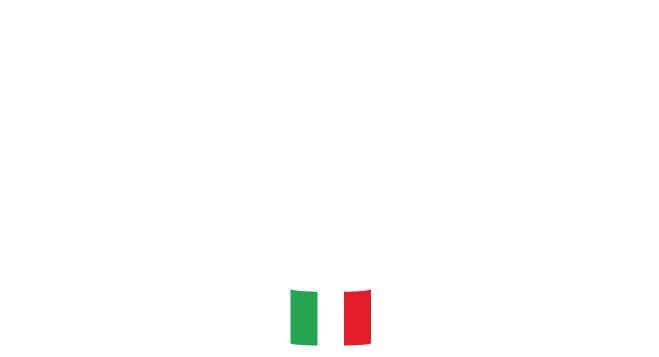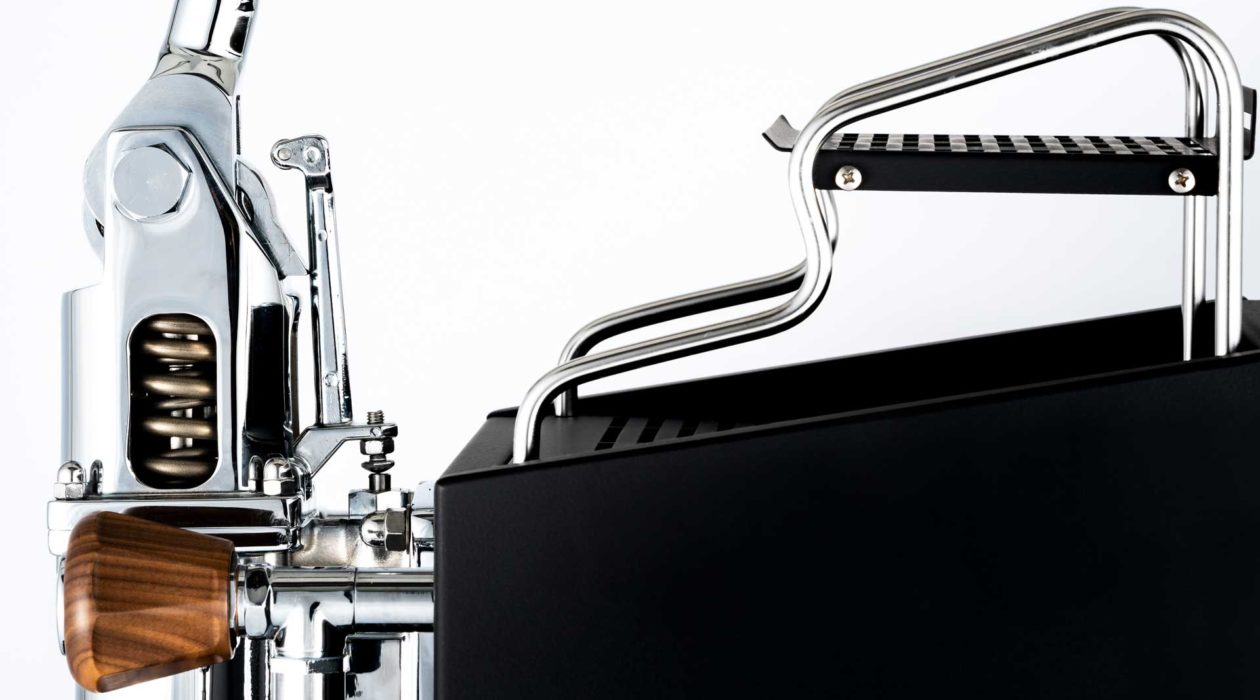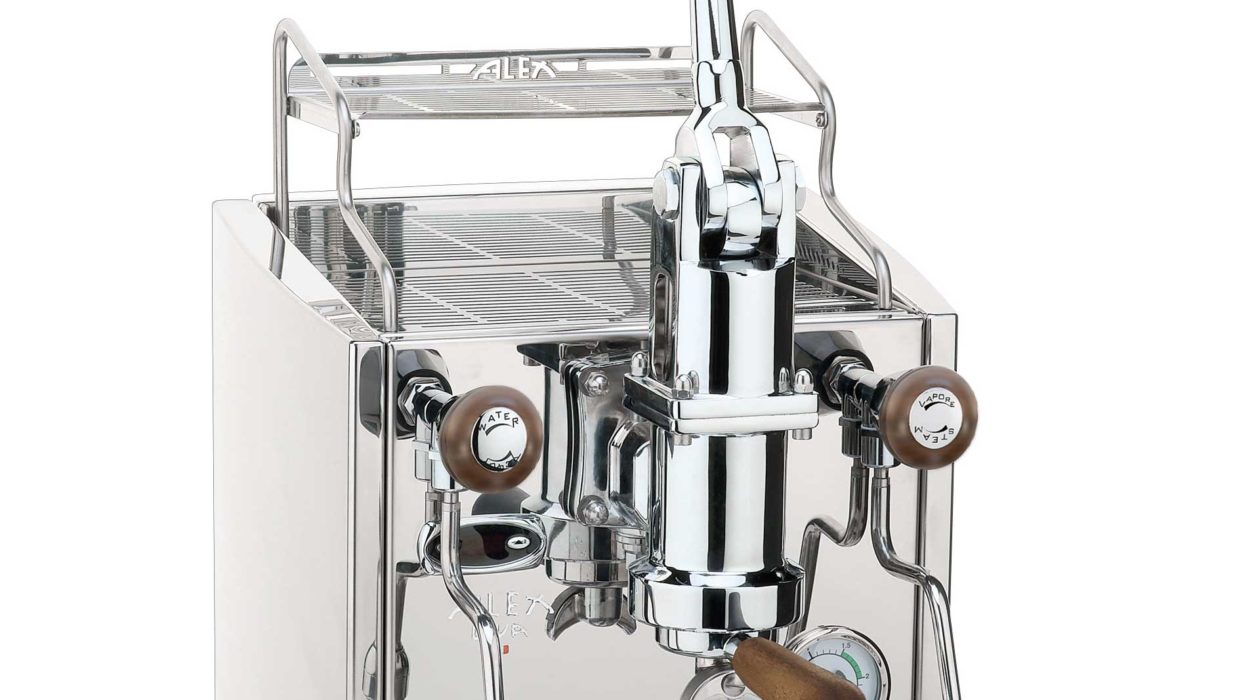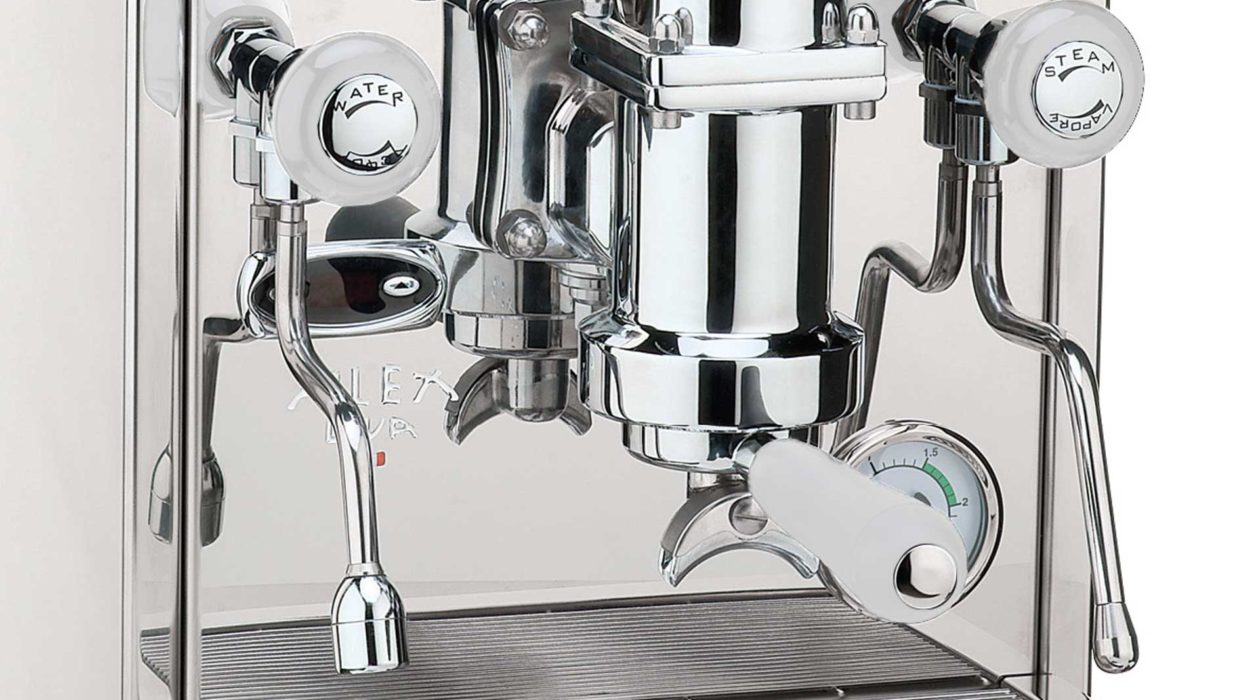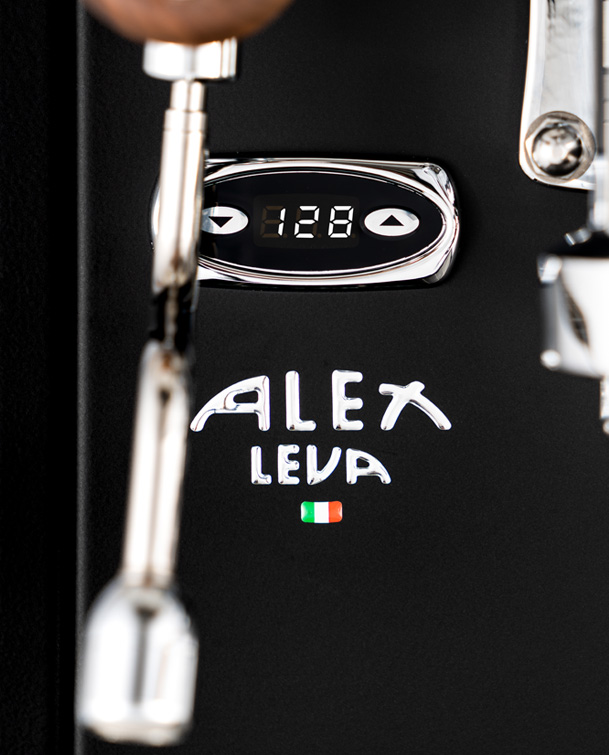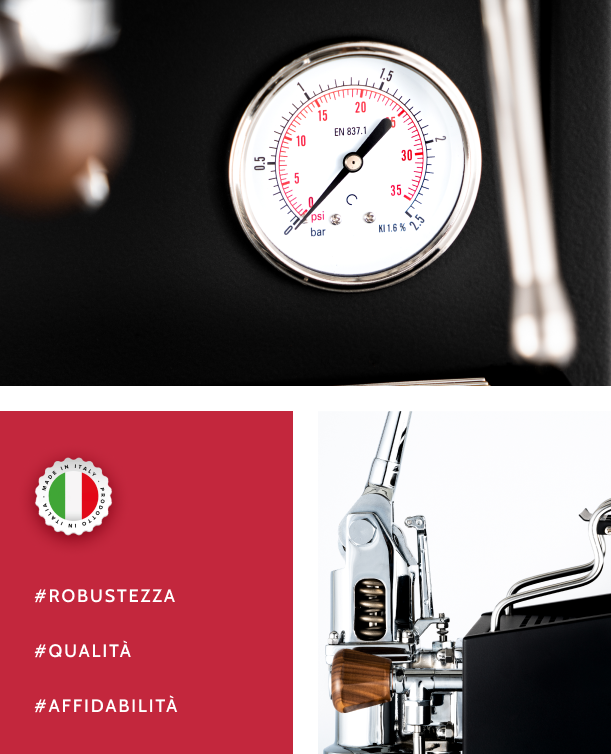 Discover all our accessories
Make your Family Espresso Machine even more unique with all our accessories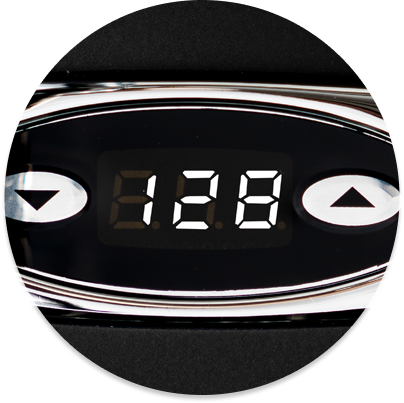 Pressure in the boiler is controlled by the PID electronic system guarantees control and precision in the boiler temperature control management with a tolerance of +/- 1°. The operator  can always control the boiler temperature shown on the display.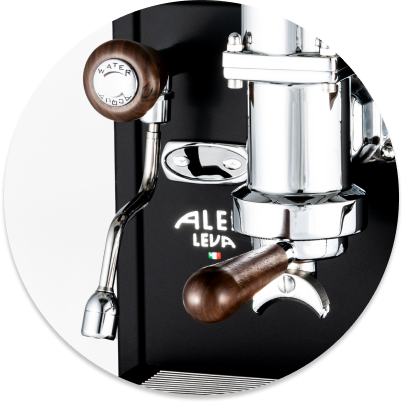 The 5 boiler capacity enables use in different situations: in private or business contexts.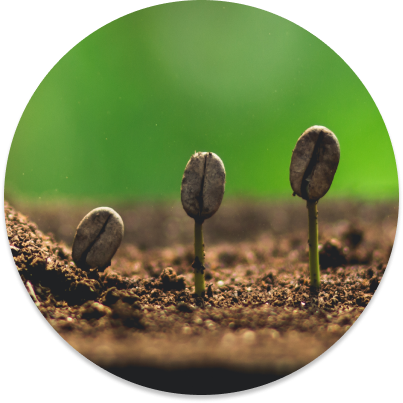 Along with the PID control, the boiler is thermally insulated – both reduce energy consumption to an absolute minimum.
Chrome or black: choose the colour you prefer and make your machine unique of its kind.
Discover our coffee beans
For those who do not want to do without the most traditional and passionate version of  beans blends